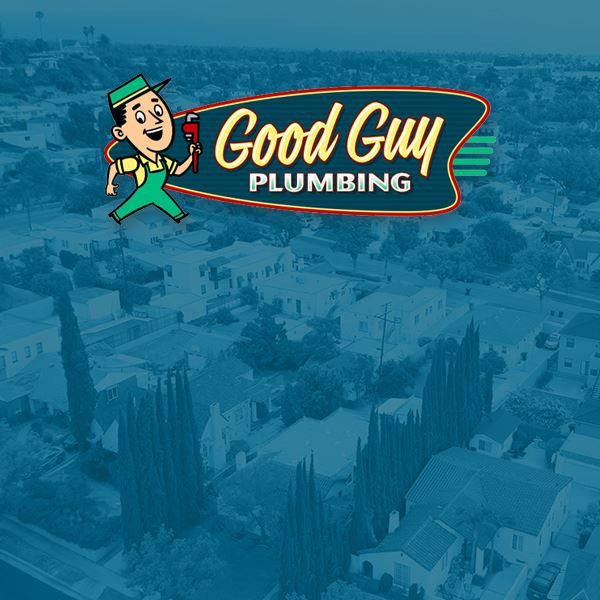 Itchy Skin, Bad Tasting Water, Scale Build Up…Are We Safe?
Torrance Plumber
Aren't you concerned with the water coming out of your tap? Is it even healthy to drink, is it contaminated, and why does it always give you the dry/itchy feeling after your shower. Chlorine and Chloramine are the prime suspects of bad tasting water and less healthy water for drinking and washing food. The harmful effects of hard water are causing irritated skin, chalky residue on your fixtures, spotty glassware, and hard feeling clothes. Our Torrance plumbers atGood Guy Plumbing are aware that California residents continue to face a more revealing problem in the state's water quality, and it's not getting any better.
Plumber in Torrance
And why are we spending hundreds of dollars on bottled water?! They are marginally better for you than the tap, and the hassle of lugging in each case of water can be exhausting. Not to mention, all those plastic bottles are going straight to a landfill and harming our environment.
Torrance PlumberPlumber in Gardena
For those concerned parents or individuals that are just looking for an easier way to have healthier and safer drinking water at home, we have the solution for you! Not just one, but a few! These systems target harmful contaminants to provide cleaner, spring-like water from your tap.
Easier
Safer
Healthier
Hassle-Free
Read more from about water treatment systems in Torrance below on how to get better-quality water running in your home!
Clean Drinking Water, at an Affordable Rate
Torrance Plumbing Service
An affordable solution is a compact designed two-stage Pro Combo filter system. This sophisticated but compact unit eliminates Chlorine and Chloramine to provide clean drinking water and reduces scale build-up from hard water. These systems are perfect for smaller condos, or under the sink of a bigger home to provide fresh water to a single fixture, such as your kitchen faucet. The kitchen sink is great because now you can wash fruits and vegetables with cleaner water, leave fewer water stains on your dishes after washing, and even drink a fresh glass of water, all from your kitchen tap. The benefit of this system is the low cost of maintenance, and very hassle-free upkeep because it requires no electricity and no drains to operate. You'll forget it is even there.
Gardena PlumbingThe Purest and Healthiest Water
Those looking for the purest and richest water solution, a 6 Stage Reverse Osmosis System is your answer. This affordable and highly technological system filters all of the contaminants listed above, plus Lead, Arsenic V, Fluoride, Cysts, and high Total Dissolved Solids (TDS) that your carbon filter cannot reduce on its own. Its lightweight and compact design fits under your counter and connects to its own faucet that will provide you the healthiest drinking water available.
Torrance Water Treatment System
The Ultimate Whole Home Solution
For residents that that simply want healthier and conditioned water from every tap in their home, the Pro Combo Whole House System is the ultimate solution. Enjoy softer skin and hair from your morning showers, great tasting water and tea, and cleaner laundry. The Pro Combo System is hassle-free, easy to maintain, and requires no electricity, no salt, and no drainage. It prevents and removes 99% of the hard water that ruins your plumbing and appliances, all while leaving the beneficial minerals that are good for you. This Eco-Friendly, and powerful system saves money and completely enhances your water quality, protecting your family and your home.
Say no more to unhealthy and hard water! Let our Torrance plumbing team match you with the right system today!
Torrance Water TreatmentTorrance Plumbing
Call our plumbers in Torrance for a free estimate.
(310) 879-5509